Autodesk presents 3December® – the annual worldwide celebration of 3d computer graphics and the artists who create them. 3December Online brings you a host of content including the live event. AREA TV features MasterClasses, videos, interviews and much more.
Watch the two guest presentations that took place at the 3December 2012 Montreal event. Stay tuned, we will add the full event soon.
Learn more about the 3December presenters
Jason Bayever
Digital Effects Supervisor
Rhythm and Hues
"Rhythm and Hues presents the Making of Life of Pi"
Kieran O'Sullivan
Character Technical Director
Ubisoft Montreal
​"Creating Insane Characters for Far Cry 3"

An effective solution for creating a Happy Meal consisting purely out of small snack tomatoes and pieces of pineapple forming the m-shaped handles on top.

In this Eat 3D video tutorial, Jeremy Baldwin shows you how to make a tire from scratch inside 3ds Max.

Triggerfish FUR TD Sue Sauer demonstrates how you can generate procedural feathers using ICE. This technique can also be applied to generate other customized feather or fur styles as well.
Presenter's Bio
A graduate of the Vancouver Film School, Adam Sale co-founded Joncrow Entertainment in 1998. The company has serviced a varied portfolio of corporate clients in film, broadcast, print and games; Bardel Entertainment, Autodesk, Avid Inc., 3dTutorial.com, EA, BCAA, Traction Creative, Just Leap In, Mercury Filmworks, Scorched Wood, Digital Alchemy, Honkworm International, Nightfall Productions, and more.
Adam holds three part-time instructional positions at Capilano University, Think Tank and BCIT, working primarily as an animation /rigging / effects / portfolio specialist. He also works with local industry providing internal educational training. To date, he has worked with student-artists on more than 1300 student films or portfolios. He has also provided more than 80 hours of intermediate / advanced video training content for Autodesk® Softimage® software.
Audience
This master class is geared towards mid level artists looking to better understand the character setup process.
Objective
To build a functional rig and envelope for a human and export it using point cache to a scene in Softimage.
Goal
To build a functional rig and envelope for a medium level human character, while maintaining a relationship with a point cached scene in Softimage, used for lighting and rendering.
1) Base mesh cleanup and prep for cache export. Read the cache onto geometry in Softimage. Time 10 minutes
2) Base skeleton assembly, naming convention, organization.Time 20 Minutes
3) Layered deformer and control systems.Time 20 Minutes
4) Envelope painting and cleanup.Time 20 Minutes
5) Constraint layers and final cleanup. The power of model space.Time 15 Minutes. ​
Presenter's Bio
Jesse Sandifer is a self-taught artist who started out his career creating architectural illustrations, but switched over when he found his true love in entertainment art. For the past nine years he had been a co-owner of Green Grass Studios, a full-service animation and visual-effects design studio. This year he launched his freelance career under the name of Chickwalker, in which he focuses on creating high-end cg characters and concepts. Jesse has extensive experience in high-poly 3D sculpting, texturing, lighting and rendering for a wide variety of project types, including concept design, look development, production-ready assets, illustrations and 3D printing. He has long been producing monthly subscription-based character art tutorials and workshops at his website www.CGNuggets.com
His clients include Blur Studio, Hasbro Toys, Fox, Warner Bros., Zynga, Autodesk, Shadows in Darkness, Mandalay Films, ReelFX, and the NBA Dallas Mavericks.
Jesse resides in Dallas, Texas with his wife and three young children. In his spare time, he enjoys working on his personal art, playing disc golf and Ultimate Frisbee, and making/eating ice cream.
Class Description
1. Start with Mudbox basemesh human head
2. Sculpt/Design an interesting creature head w/ mudbox brushes and stencils

a. go over simple creature design principles
b. discuss basic anatomy knowledge
c. when to use stencils vs. brushes

3. Export to 3dsmax and do a quick retopo if necessary
4. UV layout
5. Export back to Mudbox to project details
6. Add simple color washes to help define character
7. Create Displacement, AO, and color maps
8. Back to 3dsmax to apply maps to low-res base mesh
Presenter's Bio
David Lightbown has been working professionally in computer graphics for over 15 years. He has spent the last 11 years in the video games industry focusing on pipeline efficiency and the usability of content creation tools.
He has presented at Siggraph, the Game Developers Conference and the Montreal International Game Summit on multiple occasions. In addition, David recently won the "Autodesk Master" award, which recognizes users who have made a significant contribution to the 3D community.
David lives in Montreal with his wife and two children, and currently holds the position of User Experience Director for the Technology Group at Ubisoft Montreal.
Brief Outline for Session
This is the next in my series of Technical Art MasterClasses, the first being "Modeling with Math" and the second "Transforming through Textures". This time, I move from models and textures to audio: creating a node in Maya using OpenMaya / Python and creating procedural content that reacts to the audio data in real-time.
The skills learned in this MasterClass could be used to create an automated lip-sync system, multimedia installation art or to synchronize a 3D scene to a complex audio track without having to painstakingly manually key-frame the animation.
Intended Audience
Animators, Technical Artists & Technical Directors
Presenter's Bio
Jayme Wilkinson studied fine art at The Cleveland Institute of Art, Computer Science at The University of Akron, and Cinematography at Ohio State University. During the 80s, he worked at various post-production companies doing TV logos and station identity packages as well as illustration for children's books and publications. In the late 80's and early 90's, he worked as an Industrial Designer for Telxon Corporation designing Portable Computer equipment (the precursor to today's PDA's). Jayme finished off the decade working for Alias/Alias|Wavefront, using Maya® from its early stages. He then spent time at Walt Disney Animation Studios in Florida working on "Lilo and Stich", "Brother Bear", and "My Peoples" feature animation projects as CGI Lead/ Technical Coordinator. He has worked at Electronic Arts - Tiburon as a Technical Art Director/CG Supervisor, on the "NASCAR 2005", "NASCAR 2006", "Madden 2006", and "Superman" video game titles. These days he can be found working with Blue Sky Studios, a division of Twentieth Century Fox. working on their Feature Animation projects "Ice Age : The Meltdown", "Dr. Seuss' Horton Hears A Who", "Ice Age : Dawn of the Dinosaurs", "Rio", "Ice Age: Continental Drift", among other projects.
Class Description
In this course we will discuss the history and gain some background information about stereoscopic imagery. How it works, what we need to keep in mind while reproducing content for this type of presentation to viewers.
We will then discuss several different types of stereoscopic display technologies including active, passive projection and display systems used in today's theaters as well as home televisions.
We will compare the setup and how to control different types of stereo camera rigs. Rigs that employ 2 and 3 cameras, towed-in cameras and parallel camera setups will all be discussed. This will give you the information you need to choose which type of camera setup you which to use to create your vision with.
Once you have created your 3D imagery we will talk about methods of assembling elements of your shots together into a cohesive finished shot. We will cover issues related to recreating certain types of cinematographic camera based effects in a stereo shot. Camera effects such as blurs, optical lens FX, Volumetric effects, transitional effects etc.
3D artist at the renowned Rodeo FX studio in Montreal.

3ds Max Illustrator specializing in CG lighting, materials, and rendering

Character and Animation TD
Short Bio
Normand began his artistic journey as a student of Illustration and Design at Dawson College in Montreal. There, he had the chance to refine his artistic skills in many ways to become an extremely versatile and multi-dimensional artist. He has also mastered and enjoys more traditional art forms such as drawing and painting, but his passion lies within the digital medium. After graduating CEGEP, he decided to pursue a degree in 3D Animation and Digital Design at Centre NAD, where he is completing his third and final year. He is currently working as a part-time 3D artist at the renowned Rodeo FX studio in Montreal after completing a summer intership.
Images
All material available on my website and my short
URL
How did you get involved with 3D computer graphics?
Already in high school, I took great interest in art and in visual effects. When came time for me to decide which type of art I wanted to study in, I decided that digital art was for me the best way to express my creativity and also to join a very stimulating industry. I began studying 3D computer graphics in CEGEP and instantly developed a great affinity with the medium.
As an Autodesk Master, for what do you use the 3D software? (For example, modeling, texturing, lighting, etc.)
I use Softimage to do most of the steps to create an image, such as modeling and lighting, and then edit them in post-process softwares.
What makes this industry so exciting to you?
The 3D industry offers incredible opportunities to work on a great diversity of projects. I love the idea of working with creative and innovative artists as a team to bring an idea or a project to life. I also love that it is a very dynamic and evolving industry eager for new ideas and where there is always something new to be learn. I feel free to exploit my creativity and my talent as an artist.
Short Bio
Coming soon.
Images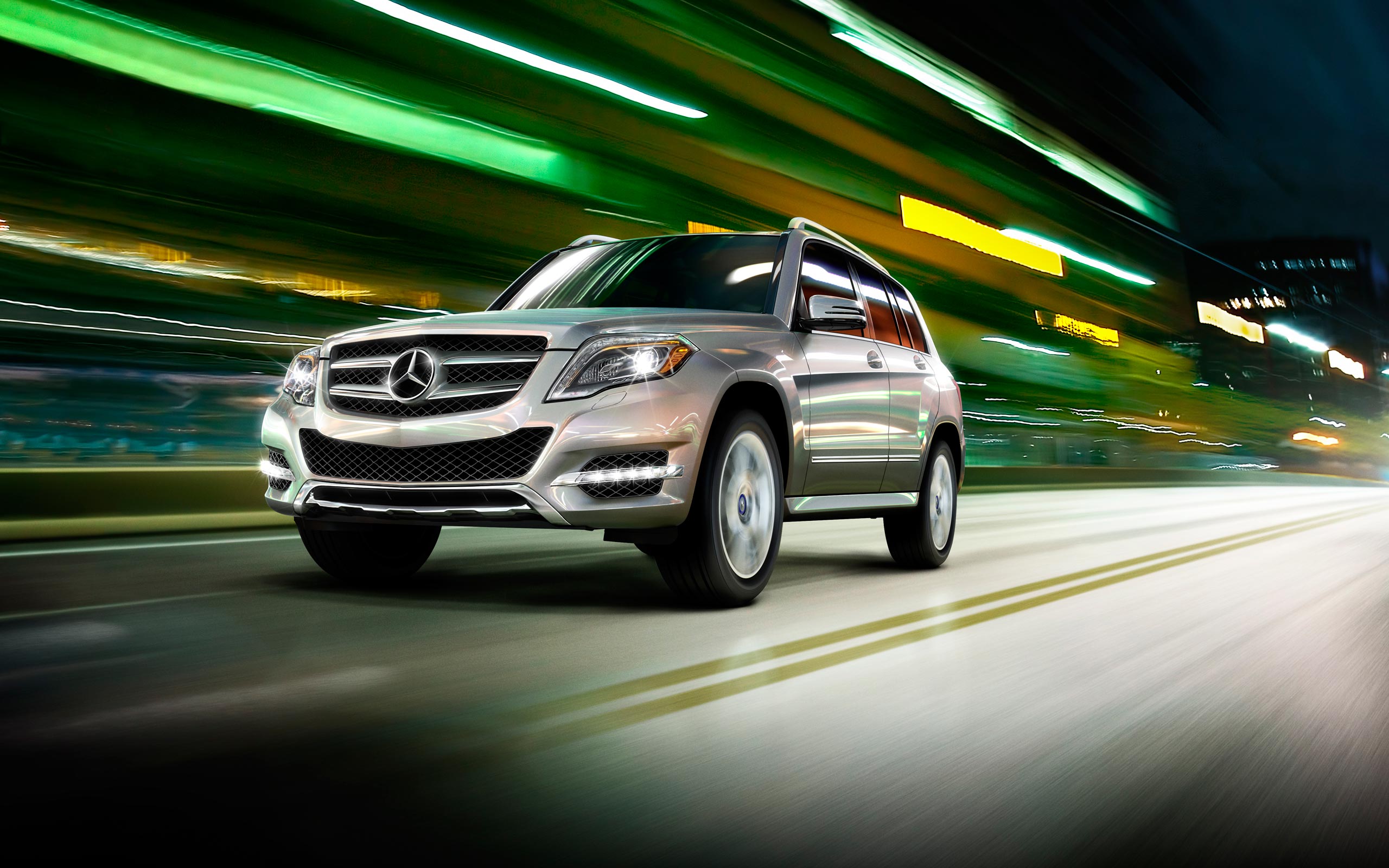 Image courtesy of MBUSA.com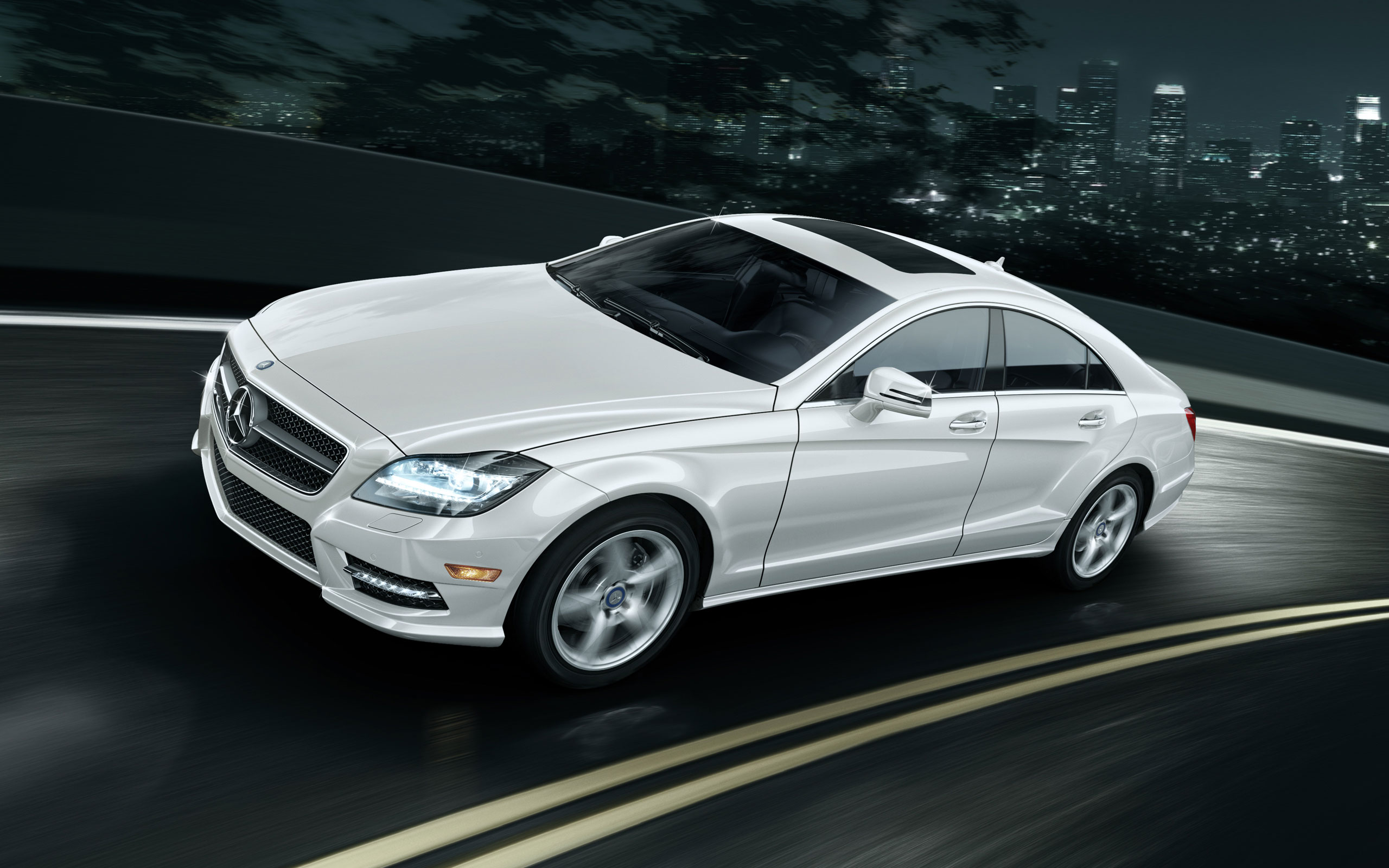 Image courtesy of MBUSA.com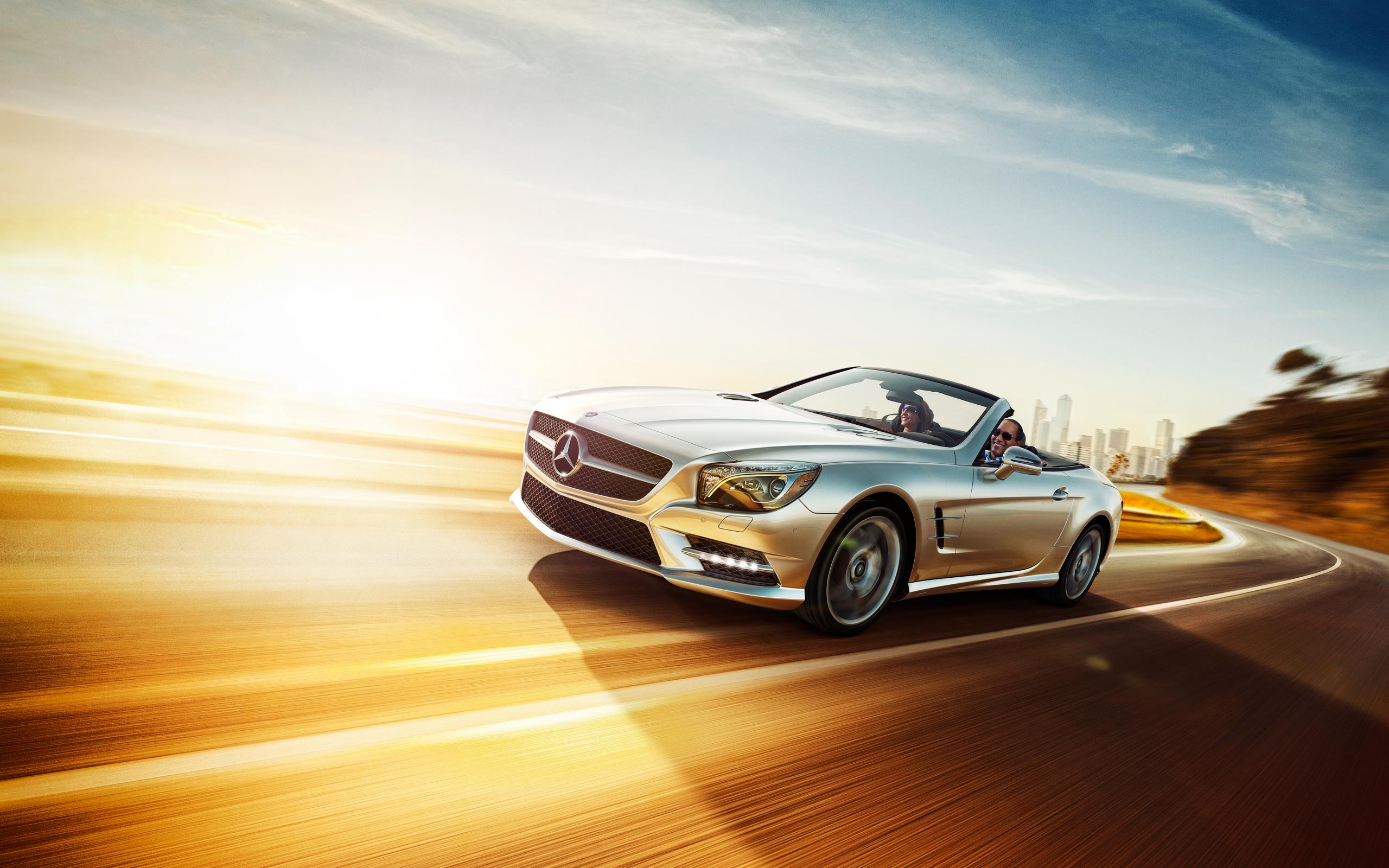 Image courtesy of MBUSA.com
URL
How did you get involved with 3D computer graphics?
In the late 90's I had a job installing building automation software (software that controls lighting, heating/air, security, etc.). I had been bitten by the 3d/CG bug and was learning all I could about it in my spare time. As I continued to learn more about 3ds Max, I began implementing my own custom graphics (floor plans, animated HVAC equipment, etc.) into the building automation application I was installing. As time passed, I started receiving requests to add custom graphics to other locations. This eventually provided me with the opportunity to start my freelance career by creating graphics for various automation systems. Since then I have also worked in various fields like architectural visualization, medical visualization, and most recently the automotive visualization market.
What are some of the projects have you worked on?
Today most of my projects are automotive visualizations. I've always been passionate about cars, so being able to work in this industry with companies like Mercedes-Benz USA has been a wonderful experience.
As an Autodesk Master, for what do you use the 3D software? (For example, modeling, texturing, lighting, etc.)
Today I spend most of my time lighting, texturing, and rendering.
What makes this industry so exciting to you?
Helping clients achieve their vision on a project or assisting other artists with questions or problems is very rewarding. In addition, the software applications are constantly evolving so there's an ongoing educational aspect which I find both challenging and enjoyable.
Where do you see the industry going in the next five years?
It's probably a safe bet to say that both software and hardware will continue to evolve and make everyone more efficient at what we do. On a more personal note, I hope that the next five years will allow both the economy and CG industry to start growing again.
What words of wisdom do you have for anyone interested in entering the professional world of 3D computer graphics?
Don't overlook abstract areas where you can apply your skills, like building automation software for example, especially when times are tough. It may allow you to weather the current economic storm or even flourish if you happen to find a new niche market in which to provide content.
Short Bio
Coming soon.
Some examples of my work
A Montster in Paris
Legend of the Guardians
Current work in progress
MGear Open Source project
URL
How did you get involved with 3D computer graphics?
I've been fascinated with animation since I was very young. When I was a student, I wondered if that could be a real job and if one could make a living out of it. Then I discovered all the amazing CG schools we have in France. I decided to give it a shot. I took a year of artistic classes and then I studied animation and 3D at Ecole George Melies. Getting my first job and my first pay check was a real dream come true. Today, companies from oversea contact me to work with them. I'm always amazed.
What are some of the projects have you worked on?
The first project I'm really proud to have worked on is a short called 'French Roast' by director Fabrice Joubert (Best in Show awards at Siggraph 2009, 82th Academy Award Nominee). It was a great experience to work with those talented animators. After that, I worked on feature films such as 'A Monster In Paris' and 'Legend of the Guardians'. Then, I worked on a great spanish TV series for kids called 'Jelly Jamm'. Currently, I'm working on game cinematics at Blur Studio.
As an Autodesk Master, for what do you use the 3D software? (For example, modeling, texturing, lighting, etc.)
Today, I focus on rigging and tool development. With my technical skills, I work closely with animators and provide them with the best tools and rigs for them to perform their art. I design and build rigs, I develop scripts and tools with Python, Mel, JScript, Qt, and ICE. Sometimes I use C++ to get the best performances.
What makes this industry so exciting to you?
Everything is moving very fast in this industry. Technologies are evolving, everything looks more realistic and more spectacular. It's a constant learning process. You always need to be aware of what is changing and you always need to experiment, develop and test new approaches. It's very challenging. I've only been in the industry for 8 years and I know that in about 10 years, my job will probably be totally different from what I do today.
The other great thing is that everyone can actually see the results of your work. I can show something to my friends and familly and tell them "I was part of that" even if they don't understand what rigging or 3D animation is in general.
Where do you see the industry going in the next five years?
In terms of software, I would like to see more and more standard formats for file exchange and more specialized applications. I don't see anyone coming up with the new Maya or Softimage. The time where one software was doing everything, from modeling to rendering, is done. You can use dedicated applications for modeling like Mudbox or ZBrush then pass your files as obj or Alembic to a rigging/animation package that will then export a point cache to render.
What words of wisdom do you have for anyone interested in entering the professional world of 3D computer graphics?
Be curious about everything, listen to people, be humble, work hard. I don't really know what is the best advice but if you are very passionate about what you want to do, then there is nothing that can really go wrong. CG animation requires a wide range of skills from drawing to mathematics, knowledge of anatomy, acting, technology and development. You don't have to master them all but you should be interested in them. It doesn't matter if you feel you are more an artist than a technical person, there is probably a position that can fit you as long as you work hard to get it!
Short Bio
Coming soon.
Some examples of my work
Looney Tunes: Daffy's Rhapsody
Looney Tunes: I Tawt I Taw a Puddy Tat
URL
How did you get involved with 3D computer graphics?
I had a few autocad classes early in high school, and then on my own i played with a software called Truspace. When i was in college going for a computer science degree, a friend showed me lightwave and i was truly hooked on 3D ever since. I ended up going to the Art Institute of Ft Lauderdale to first pursue a modeling career, but with my technical ability that quickly evolved more into animation and rigging in addition to modeling. Having that knowledge of both modeling and animation, and experiencing both of those positions through my career, has definitely aided the successfulness of my rigging career.
What are some of the projects have you worked on?
Some of the most notable projects in the past few years that i've worked on include the new 3D Looney Tunes shorts, an Ice Age Christmas special, the Kung Fu Panda Secrets of the Furious Five 3d short, Open Season 2 and 3, and several commercial projects for Shrek, Madagascar, McDonalds, Chuck E Cheese, and more. Of the Looney Tunes shorts, Coyote Falls got a VES award nomination as well as an Oscar shortlist nomination. The Tweety and Sylvester "I Tawt I Taw a Puddy Tat" was nominated for an Annie as well as the shortlist for the Oscars in 2012.
Currently I am working on "Turkeys", an animated feature that will be out in 2014.
As an Autodesk Master, for what do you use the 3D software? (For example, modeling, texturing, lighting, etc.)
I work primarily in Maya for rigging (and scripting/tool writing).
What makes this industry so exciting to you?
The constant challenges and creative problem solving. As a rigger, it's not all about the code or the technical aspects of the rig. We want to see great animation from the animators, and we strive to make the rigs the best we can to make that possible. I'm in it for the artistic/creative nature just as much as I'm in it for the technical problem solving.
Where do you see the industry going in the next five years?
Software will continue to evolve, get faster and make it easier to achieve good results. That will cause more demand to make better images and push boundaries further, so our work will not necessarily get "easier". We'll have to get more creative with our solutions, our tools, our rigs. I can see more standards coming to the industry as a whole. In the next wave of software, we should see more of a leap in taking advantage of GPU processing and multithreading, which will mean faster rigs, faster feedback, more realtime. I would love to see our feature rigs with all the bells and whistles to hit realtime for animators.
Creatively, i think we need to see more risk-taking, and not continue to produce the same "standard" cg that audiences have come to expect. We've seen a little of this lately from Disney, Laika, and some smaller studios, and i would like to see that continue.
What words of wisdom do you have for anyone interested in entering the professional world of 3D computer graphics?
You really have to have determination to do what you love. if you are truly wanting to break into the industry, you have to get to know the ins and outs of the software. Surround yourself with people that can push you and (hopefully) teach you. There are a ton of resources out there - videos, books, online communities, schools, and online schools! Use those resources. If you're going to school, don't settle for just what your teachers assign you. Go further - the more you put into it, the more you get out.Supplement your self education or schooling with other resources, like a course from Rigging Dojo!
Stay current with the industry, and make contact with people in the biz. Twitter is really a great way to follow people in the industry, students, and see all sorts of tutorials and information that they send out.
AAUGA page now live!
The
Autodesk Animation User Group Association
provides a forum of support and technology to business and creative professionals of all levels and professions. User Groups bolster community, fuel networking, reveal the latest technology advancements, and uncover techniques. AAUGA and Local Chapters are partners with a shared goal: to offer support for Autodesk product users
Autodesk appreciates the support of Intel, HP and AMD in bringing you Virtual 3December. Be sure to see the videos and other great content they have made available. Just follow the links attached to their logos.